Trending Searches
Recent Searches
Add Video To
Cancel
Ligue 1's team of the week featuring Di María and Roux |
24 |
Ligue 1's team of the week featuring Di María and Roux
02:04 | Omnisport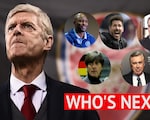 Who do Arsenal fans want next? Simeone? Vieira? Tuchel?
0:58 | Omnisport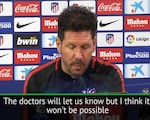 Diego Costa out of Arsenal semi-final first leg - Simeone
0:15 | Omnisport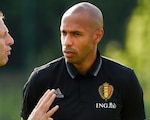 Vieira and Henry would command respect at Arsenal - Wilson
0:59 | Omnisport
Corporate Site l Privacy l Terms l Help
© Vuclip, Inc. 2008-16. All rights reserved.